Exiled opposition leader in the Democratic Republic of Congo, Moise Katumbi joined his supporters at a rally on Saturday via a video link.
He addressed thousands of them at the rally held in Kinshasa ahead of the December election.
Katumbi promised in his speech to "return to Congo to end the suffering of the Congolese people".
The successful businessman hopes to form a coalition with the other main opposition leader, Felix Tshisekedi.
Exile
The former governor of Katanga province went into exile in May 2016 following accusations that he hired foreign mercenaries.
Despite denying the claim he received a three year jail term later for real estate fraud, a charge he also denies.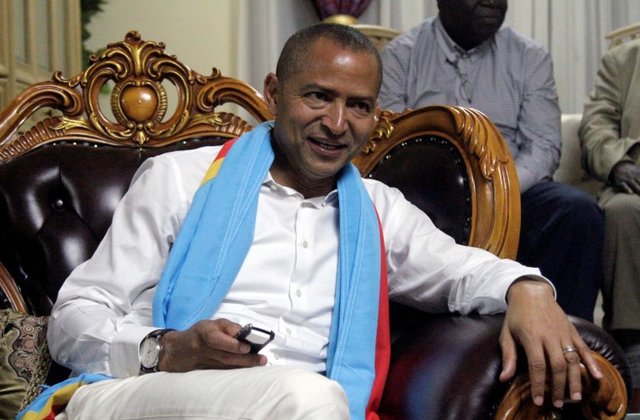 Can Katumbi run for President?
But Katumbi however looks unlikely to qualify to stand for the elections. Congo's attorney general is also investigating him over claims that he used to hold Italian nationality.
Holding another nationality disqualifies one from contesting as President in DR Congo.
Kabila's stay in power
Joseph Kabila has been in office for 17 years and cannot contest the upcoming elections due to constitutional restrictions.
Katumbi is hoping to join forces with other opposition politicians to oust him as there are signals he wants to seek re-election.
President Kabila refused to step down when his tenure has expired. His action has led to several violent protests.
Kabila is accused of frustrating efforts at holding new elections, in what his critics say are attempts to hold on to power.
Source: Africafeeds.com