Weeks after the deadly crash involving the Ethiopian airlines which killed 157 people on board, details are now emerging of the final moments before the crash.
Wall Street Journal reports that people close to the ongoing investigation said information about the incident "paints a picture of a catastrophic failure that quickly overwhelmed the flight crew".
The Ethiopian Airlines flight, a Boeing 737 Max crashed shortly after taking off from Bole International Airport in Addis Ababa. It was en-route to Nairobi Kenya.
The pilot of #ET302 (Boeing 737 MAX 8) is said to have reported difficulties with the aircraft to ATC.
According to Wall Street Journal reporting, soon after take-off the aircraft's nose began to pitch down.
One pilot then said to the other "pitch up, pitch up!". Shortly after those words the radio of the aircraft went dead.
Deadly impact
There were more than 30 different nationalities on board the Ethiopian airliner that crashed. Kenya was the worst hit with 36 citizens dying.
Leaked details from the ongoing investigation blamed the crash on an automatic anti-stall system.
The anti-stall system was reportedly activated at the time of the disaster.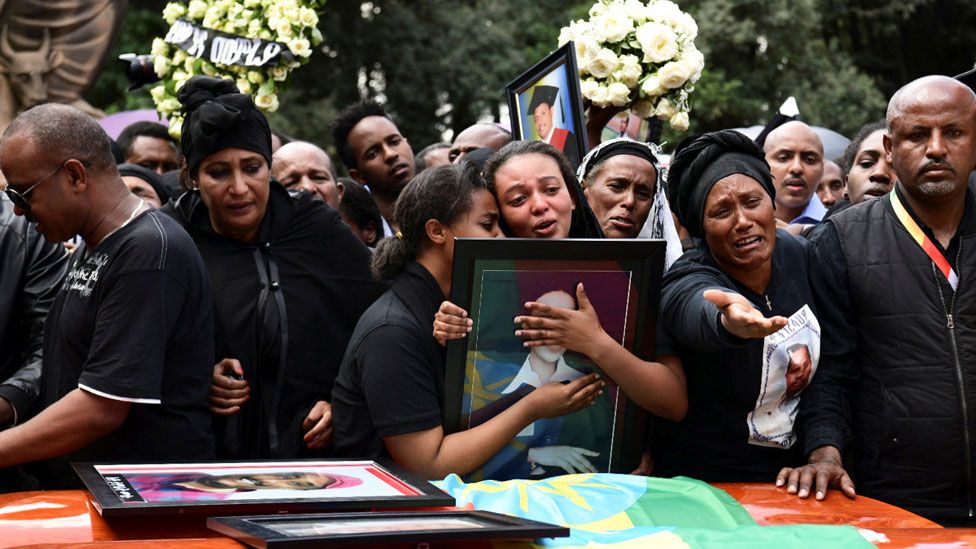 Ethiopian officials have said that the Addis Ababa crash had similarities with last year's Indonesia air crash.
The Indonesian crash was also blamed on the same Manoeuvring Characteristics Augmentation System (MCAS) flight-control feature.
The Indonesia fatal crash involved a Lion Air flight in October last year.
Concerns over Boeing jets
Following the crash concerns quickly emerged about the Boeing 737 Max. That led to a global grounding of the plane.
The jet producer has now redesigned its software to disable MCAS. Boeing is also to install an extra warning system on all 737 Max jets.
There would be revised training for pilots to "enhanced understanding of the 737 MAX" flight system and crew procedures.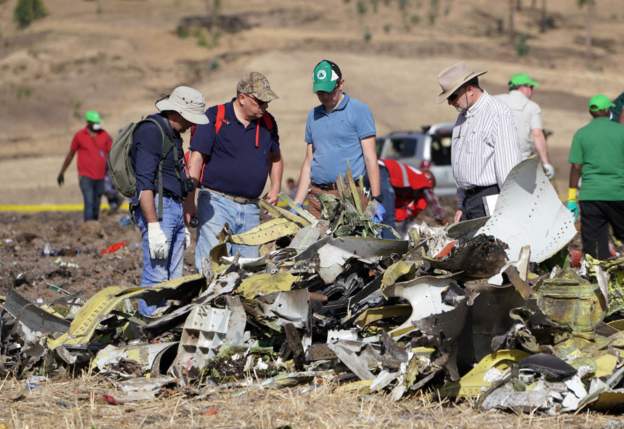 Source: Africafeeds.com