Sudan's military has said that it is not clamouring for power, a day after it toppled longtime ruler, Omar al-Bashir.
Mr. al-Bashir was removed from power on Thursday and detained by the military. It followed weeks of protests from citizens calling for his exit.
The military has however refused to extradite Mr Bashir to the International Criminal Court in the Hague on war crimes charges.
Mr. Bashir is wanted by the ICC for crimes he is alleged to have committed during the Sudanese civil war.
Many African countries have refused to hand him over until his overthrow.
A three-month state of emergency was put in place to contain protests and agitations, but protesters have been defying it.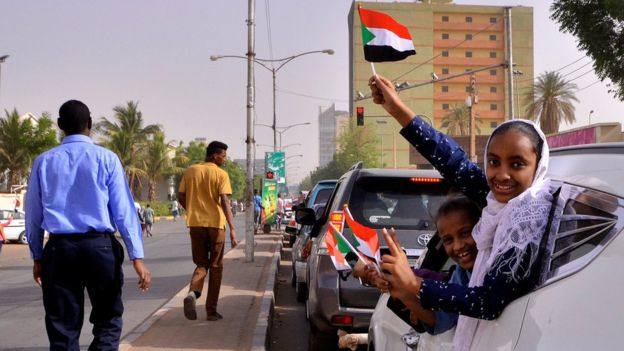 "We are the protectors of the demands of the people," the head of the military council's political committee, General Omar Zain al-Abideen said.
Not greedy for power
He added that "We are not greedy for power," as protesters push for reforms. The demonstrators have warned against imposing another army ruler.
But Abideen assured on Friday that the military council would not interfere with a civilian government.
Meanwhile the leadership of the military that carried out the coup have warned protesters against causing chaos.
Following the ousting of Bashir, the army will now oversee a two-year transitional period. Elections will then be held after the transition period.
Thursday's military coup brings a closure to weeks of protests demanding for the exit of Mr. Bashir.
Bashir came to power in 1989 when he led a group of officers in a military coup that ousted a democratically elected government.
He had vowed to continue as President, saying he would not be stampeded into leaving office by protests.
Hundreds have been killed in weeks of protests, while several others sustained injuries in clashes with police.
The protests were triggered after bread prices increased from one Sudanese pound ($0.02) to three Sudanese pounds ($0.063).
Source: Africafeeds.com