Mauritania ruling party candidate Mohamed Ould Ghazouani has won Saturday's presidential election results.
The electoral commission declared Ghazouani winner with 52% of the vote.
Six candidates competed for the presidency but the frontrunner has always been Ould Ghazouani.
Ghazouani is the country's defence minister and a close ally of the current president Ould Abdel Aziz.
Other candidates include former prime minister Sidi Mohamed Ould Boubacar, who is backed by Mauritania's biggest Islamist party.
Ghazouani's nearest challenger in the election was Biram Dah Abeid, a prominent black Mauritanian slavery campaigner.
Biram Dah Abeid, came second with 18.58%, while third place candidate Mohamed Ould Boubacar, who is backed by Mauritania's biggest Islamist party, got 17.85%.
But the opposition candidates want to challenge the election results.
Biram Dah Abeid said "This seems like a coup d'etat. We are united and will lead the contestation (of the results)."
New era
The election afforded citizens the chance to choose a successor to President Mohammed Ould Abdel Aziz.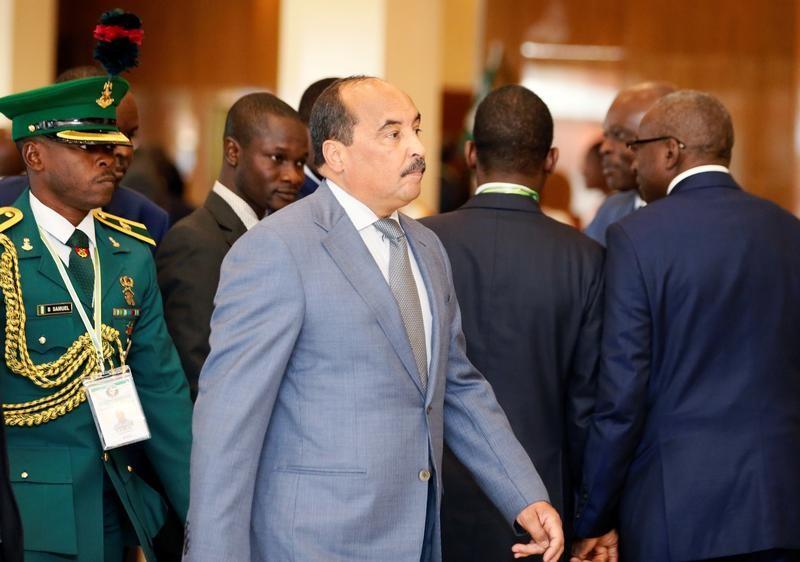 President Ould Abdel Aziz, 62 has been in power since 2008 after seizing power in a coup.
He decided to step down after serving his two five-year terms as an elected president.
Mauritania was the last country in the world to formally abolish slavery in 1981 but slavery is still a major issue in the country.
Mauritania achieved independence from France in 1960 but coups have been part of the country's history.
There have been more than three coups in the country's political history with the last taking place in 2008.
Source: Africafeeds.com