Police in Ethiopia have said that the man suspected of orchestrating Saturday's failed coup in the state of Amhara has been shot dead.
Brig-Gen Asaminew Tsige was reportedly killed while trying to escape from his hideout in Amhara's capital.
Tsige happened to be the Amhara region's security head and was recently released from prison.
He was found guilty of a coup plot against the national government in 2008 and received life sentence.
Tsige gained freedom through an amnesty from Prime Minister Abiy last year after serving for 9 years.
The attempted coup however led to the death of Ethiopia's army chief of staff, Gen Seare Mekonnen and three other senior officials.
Major tragedy
These officers were trying to prevent the said coup attempt. The Amhara's state president Ambachew Mekonnen and his advisor were also among those killed.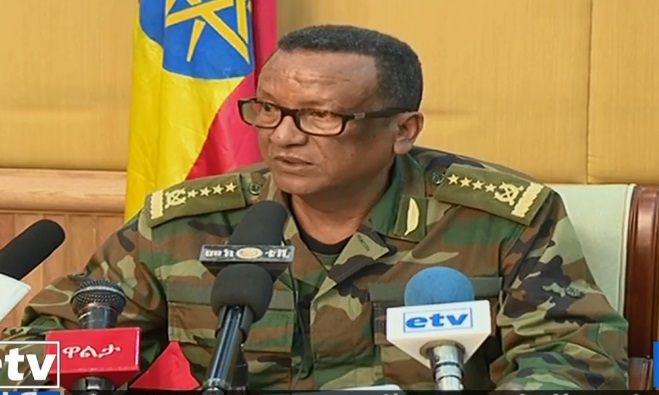 On Monday Ethiopia declared a day of mourning for those killed in the attack.
The Ethiopian government had said that some of the coup plotters have been arrested.
The United Nations has condemned the incident. The Secretary General António Guterres said in a statement that he was "deeply concerned by the weekend's deadly incidents".
The UN chief also called on "all Ethiopian stakeholders to demonstrate restraint, prevent violence and avoid any action that could undermine the peace and stability of Ethiopia".
Amhara state
The state of Amhara is Ethiopia's second most populous region and home to people belonging to the Amhara ethnic group.
The national language of Amharic originates from the Amhara state. But there is continued violence between the Amhara and Gumuz ethnic groups.
Many people have been killed in both states due to fighting with the latest clashes happening in May of this year.
This particular fighting and other ethnic clashes in Ethiopia have displaced millions and are largely over land disputes.
Source: Africafeeds.com