Mental health issues are often controversial globally and in many African societies they are discussed superstitiously.
Those with mental conditions hardly speak out and families with persons with mental health conditions often suffer discrimination.
But in Ghana, one young man who suffered from bipolar disorder has now recovered and is speaking about the condition.
He is also helping other mental health patients and persons with bipolar to recover.
When Africa Feeds met Bright Tavi in his community in Southern Ghana the former bipolar disorder patient revealed that he made an inspiring recovery four years ago.
The 28 year old was first diagnosed in 2009 after suffering a tremor and shock upon hearing news of the death of his father.
Tavi explained that at the time of the condition "I couldn't sleep, I was as if I was hearing voices like as if somebody came to the room to pick, like I am seeing a coffin.
Like they are taking my grandmam away so I was crying overnight. I cannot eat again, lose weight, I was just so confused. I can't focus again. I was diagnosed of bipolar."
Discrimination and ridicule
In Africa Bipolar disorder is a major mental health problem, with patients often seen getting angry and aggressive.
They are ridiculed and discriminated against due to the threat they pose to others. That makes treatment very difficult and recovery challenging.
It is even compounded by the terrible conditions of mental health centers where they are sent for recovery.
Tavi said during his time at Ghana's Accra Psychiatric hospital, conditions there were appalling.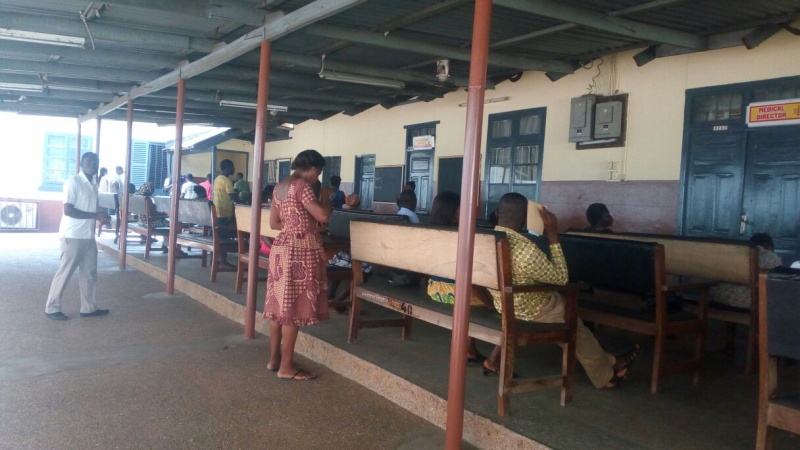 "All that we know is that if you develop mental disorder that is the end so going to the psychiatric hospital, I was thinking that all hope was lost for me. Because I saw all manner of people in the room.
The same place people were defecating, urinating and people were sleeping there. I felt soo bad. Its there no hope for recovery? All these thoughts were going through my mind," Tavi said.
Unlike many other instances, Tavi said his family played a role in his recovery in 2015.
He doesn't hear strange voices anymore and the symptoms of bipolar disorder are all gone.
Tavi has successfully completed his nursing training and now helps to provide care for persons with similar conditions and other mental disorders in his community of Aflao.
Helping others to recover
He said "Currently I am working as a nurse, and also as a mental health advocate, what motivated me mostly into this is what I found in hospitals or what the community was doing those days in my dark days.
I have been so much motivated that if I recover, I can recover to this level then I have to help my friends. I don't have to leave them to suffer. Anything they want about me just to feel okay so they can also recover, I am ready to do for them."
Ghana's mental health authority is being supported to provide better training for health officials treating mental health patients.
Called the Quality Rights initiative, health workers like Tavi are taught why they need to respect the rights of patients and aid them in their recovery process.
They also undertake online courses to better understand issues of mental health.
One of Tavi's patients, Noel Amesinu who is also recovering from bipolar disorder is excited about Tavi's story and support.
"Now I am fine, sometimes he teaches about, how the illness, how you will be feeling and how to overcome. So now I don't get angry, I don't get aggressive. His story actually has motivated us," Amesinu said.
Changing mind-sets
Ghanaian mental health activist, Kobby Blay told Africa Feeds Tavi' story and service to his community is crucial for the campaign to change mind-sets about mental health.
He explained that having persons who have recovered from mental disorder join the campaign is valuable and significant.
"If you meet anyone who has been able to overcome or been able to do what you are trying to do and in this case suffered a condition and has been able to overcome and is living successfully, you are definitely going to believe that person even more than the doctor.
Its imperative that we encourage people with the condition to be able to speak about it because the more we speak about it, the more we clear any doubt and stigma," Blay said.
Tavi is freely talking about his past condition hoping to help others not to feel shy about their situation.
His motivation is to see families in Ghana accept to talk about mental health conditions and maybe his initiative will bring hope sooner than later.
Source: Africafeeds.com