The US military's Africa Command has said that a US military service member and two contractors have been killed in an attack on its military base in Kenya.
The attack carried out by Islamist militant group al-Shabab happened on Sunday in the popular coastal region of Lamu.
In a statement the US military said in a statement two other people from the Department of Defense were wounded.
"The wounded Americans are currently in stable condition and being evacuated," the US military's Africa Command said.
Gen Stephen Townsend who is the commander of US Africa Command said "Our thoughts and prayers are with the families and friends of our teammates who lost their lives today.
"As we honour their sacrifice, let's also harden our resolve. Alongside our African and international partners, we will pursue those responsible for this attack and al-Shabab, who seeks to harm Americans and US interests."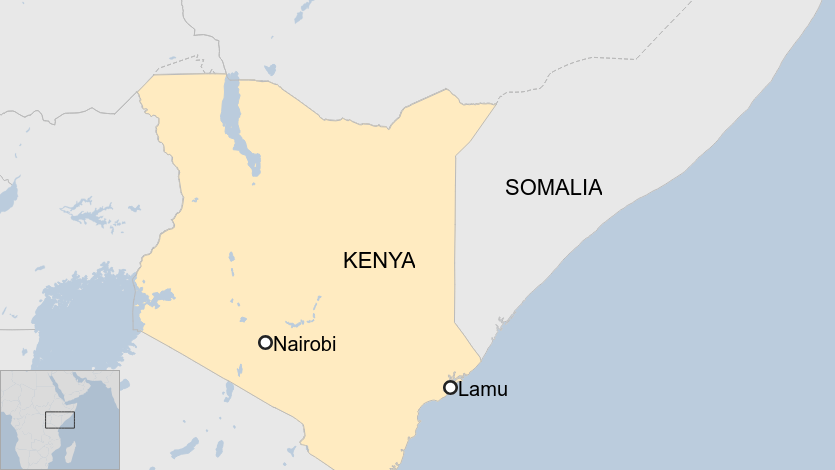 Earlier the Kenyan military said the attack was repelled and that four militants had also been killed.
Kenyan military spokesman Colonel Paul Njuguna said the base was now secure.
"This morning at around 5:30 am an attempt was made to breach security at Manda Air Strip. The attempted breach was successfully repulsed," he said.
"The airstrip is safe. Arising from the unsuccessful breach a fire broke out affecting some of the fuel tanks located at the airstrip. The fire has been put under control."
But al Shabaab said in a statement that "Seven aircraft and three military vehicles were destroyed in the attack."
Photos published by Al-Shabaab purportedly show militants in Camp Simba/Manda Airstrip, Lamu Kenya. pic.twitter.com/MfzeSpjNHN

— Harun Maruf (@HarunMaruf) January 5, 2020
Source: Africafeeds.com