More protests have been taking place in Togo's major cities on Thursday as opposition supporters intensify protests demanding an end to the Gnassingbe family dynasty which has lasted for the past 50 years.
Since August protests have been taking place across the West African nation in a wave of agitations considered by many as the biggest challenge to the Gnassingbe dynasty in many years.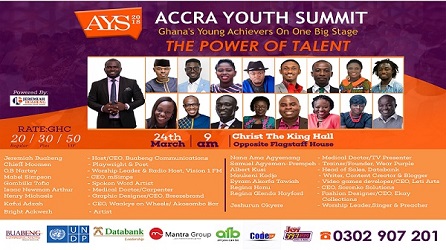 Titled the "The protest of anger" the demonstrators are not relenting in their desire to get their voices heard as access to internet continues to be disrupted amid ECOWAS inability to mediate to resolve the tension.
Determined to kick out President Gnassingbe, thousands rally in #Togo for fresh protests.. https://t.co/u6ankCUeG5#Togodebout #Fauremustgo pic.twitter.com/dvzAfDuQy1

— Adeola Fayehun (@AdeolaFayehun) October 4, 2017
This Thursday October 5th 2017, the people of #Togo are holding an angry protest. Our patience has limits. #Togodebout https://t.co/tDmAuZHbp5

— Farida Nabourema (@Farida_N) October 5, 2017
There has been a security crackdown on protesters forcing hundreds of them to flee to neighboring Ghana.
Protesters are against the latest reforms put out by the government which refuses to reverse to the 1992 constitution which permits only two terms for the president.
We will all empty #Togo and come live in your countries for the next 13 years you want us to accept the abuse of @FEGnassingbe #Togodebout

— Farida Nabourema (@Farida_N) October 5, 2017
They claim allowing for new reforms announced last month will allow the Gnassingbe family dynasty to run the West African country until 2030.
Gnassingbe, now in his third term, dropped the reforms until parliament last month attempted to cap future presidencies to two terms of five years, but the bill did not get enough backing due to an opposition boycott and will be decided by referendum instead.
Faure Gnassingbe took over from his father Eyadema 12 years ago after he died while in power for 38 years. He has since won elections in 2005, 2010 and 2015 but got the two-term limit for presidents scrapped a year ago to allow him to further prolong his rule.
Source: Africafeeds.com