Ghanaians have been bidding farewell to the late former Secretary-General of the United Nations Kofi Annan whose body arrived in the capital Accra on Monday.
Hundreds of Ghanaians have been trooping to the capital to file past his body on Tuesday.
The filing past is part of series of funeral rites taking place for the Ghanaian diplomat whose body was flown into Ghana from Switzerland.
Filing past Mr. Annan's body is expected to end on Wednesday before a state burial service on Thursday.
UN officials, Heads of State, Diplomatic delegations and the general public will be attending this service.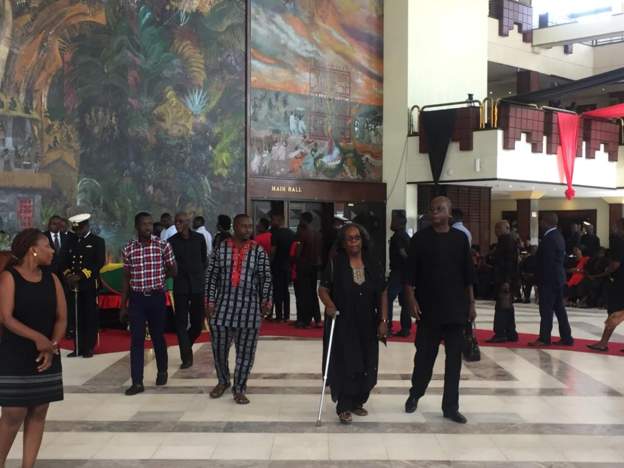 There will be a private burial for him at the Military Cemetery in Accra.
Mr. Annan was appointed the UN Secretary-General in 1996. He became the first to be elected from the UN staff itself.
He was re-elected for a second term in 2001 and awarded a Nobel Peace Prize for his humanitarian work.
Mr. Annan also served as the UN special envoy for Syria, leading efforts to find a solution to the conflict.
The Ghanaian diplomat also played key roles on the African continent helping to resolve political conflicts in countries such as Zimbabwe.
Source: Africafeeds.com