Three protesters have been arrested in Ghana for protesting on the compound of the country's parliament house.
The protesters from a group called the Economic Fighters League were agitating over plans to build a new 450 seater parliament chamber.
Among those arrested is Ernesto Yeboah is leader of the group of protesters.
There has been a huge public uproar in Ghana over plans to construct a new chamber for parliamentarians at a cost of $200 million.
The 450 seater chamber is to replace the current one which houses the 275 members of the Ghana's Parliament.
The project which is expected to commence before the end of 2019 will be located on the location of the current building.
The project is being undertaken by internationally renowned Ghanaian architect, Sir. David Frank Adjaye. The new multi-purpose chamber will host a mosque, chapel, eatery and a parliamentary museum.
Some Ghanaians this week have been on social media to register their disapproval of the project.
There are two separate social media campaigns urging the Parliamentary Service Board to abandon the idea. #DropThatChamber and #Itwillnothappen.
The majority leader in Ghana's parliament Osei Kyei Mensah Bonsu and Minority leader Haruna Iddrisu have all defended the need for a new house.
"We will try explaining to them why we need this edifice but if after that people are still not in favour, we will then have no choice but to shelve it," the Majority leader said in a media interview.
Read and laugh🤣🤣🤣
Majority Leader,Osei Kyei M.Bonsu says
the space between the min. and maj. Human as they are,they could get a little passionate about some of the issues during debates and the throwing of arms,wild gesticulations could lead to something else #DropThatChamber pic.twitter.com/rB8KKKq5LY

— Rasheeda Adams (@sheeda_adams) July 3, 2019

Reacting to concerns of misplaced priority the Kyei-Mensah-Bonsu argued there will never be a time where the project can be undertaken without a section of the public referencing to the poor living conditions of some Ghanaians.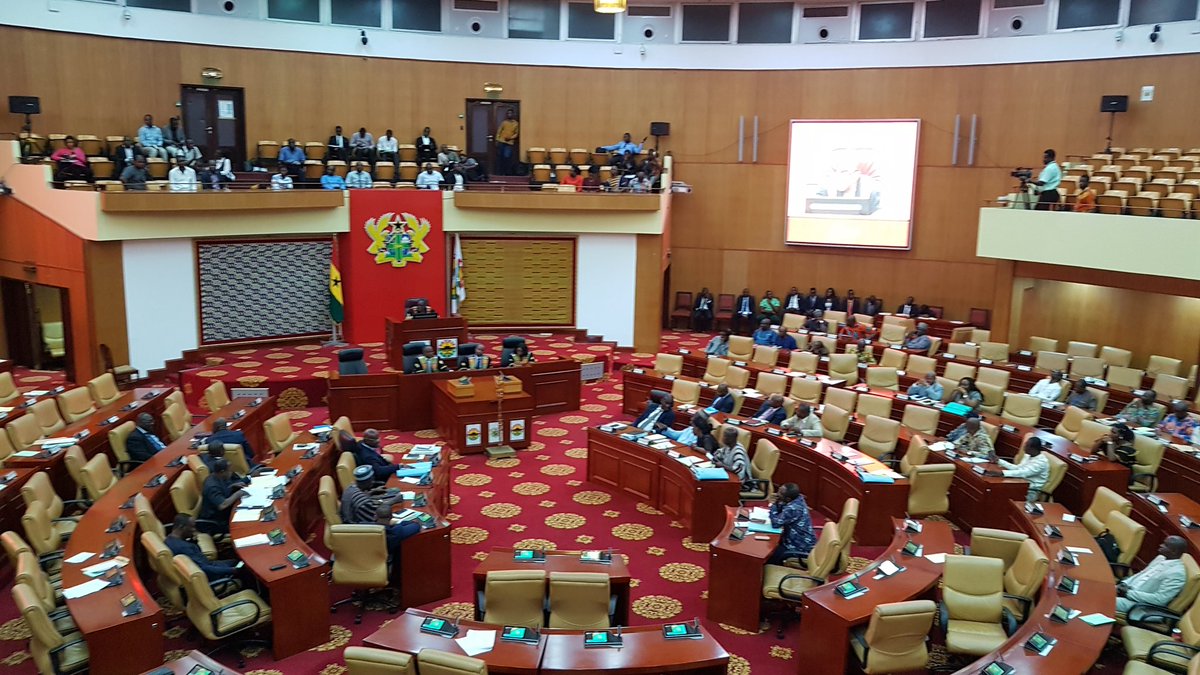 Speaker of Ghana's Parliament had disclosed that President of Ghana Nana Akufo-Addo has already endorsed the project.
Speaking during the unveiling of the design of the project last week Prof. Oquaye said the president will be the one to cut the sod for the commencement of the project.
"The President in principle has actually agreed to come and cut the sod the moment we are ready. So, you could see that there's a lot of goodwill for this project," Prof. Oquaye said
The President has not spoken on the issue yet.
Source: Africafeeds.com